When you are searching for a product, is one of your deciding factors if it is made in the United States of America? For a lot of people, this is an important factor when searching for products for their business. As a buyer, you often have the choice to support American businesses instead of sourcing your products from overseas companies.
At Discount Magnet, we pride ourselves in being able to offer you magnets that are made right here in the USA. Our business is located in a small town just outside of Marietta, Ohio, and located in the heart of the Mid-Ohio Valley.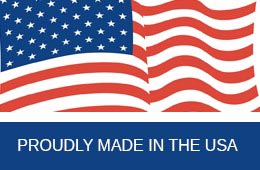 Marietta is often a well-known area on the map because of events including the annual Sternwheeler Festival and its interesting history, but did you know that it is also the leading US manufacturing area for flexible magnet products?
At Discount Magnet we purchase our magnets designed to our specific specs from manufacturers that are just down the road from us. We take our own trucks to purchase our stock instead of paying high truck shipping fees. Since we save money on our shipping fees, we are able to pass the savings on to you when compared to other companies in the business.
Another perk of products made in the USA is that we are a part of our community. When you purchase magnet from Discount Magnet, you will join our community in helping employ our friends, family, and neighbors. This is a benefit that you will only enjoy if you choose to purchase your magnet from a company that makes their product in the USA.
Lastly, when you choose to order from Discount Magnet, you will receive a personalized experience that is different from the rest. You can always request a sample on our website to make sure that the product will work for what you need. From that first sample on, you will receive premium products, fast shipping times and excellent customer service from Discount Magnet.